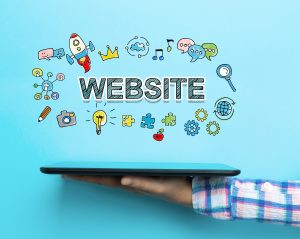 We can get your business an online presence fast.
If you own a small business, you need to be online.  And now.  According to research, only 51% of small businesses have website but 97% of consumers search for products and services o
nline.  Simply put, if you are not online, you are missing out on business at an alarming rate.  The longer you are not online, the more money you are losing while your expenses are still piling up.
We know this, and we can construct your website in days–not weeks or months.  Research shows that "simple" websites are the best websites.  This is particularly true of the small businesses we work best with, which include restaurants, barbers, beauty salons, not-for-profits, and specialty shops.
Get your small business online now by contacting us now.  We do all the work for you, including generating domain names for your to choose from, building your website, uploading your menu, picking photographs, and performing routine maintenance on your website to make sure an update or outage does not take you down.  Our plans start at $20 a month to rent, making them incredibly affordable for every type of business.